Main Function:
1. KWS-C series:
Infrared sensor and stainless steel button double assurance activation system.
2. Infrared Sensor (touch free activate)
3. Replacement Warming:
A red line will appear when the seat cover remains 2-3 m. It reminds you to replace the seat cover.
4. Seat:
Somatological fit, fully comfortable, 67mm in width.
5. Power Supply:
A. Rechargeable battery
B. AC/DC adapter, the extensive application scope of AC/DC power voltage (100v-240v).
6. Charge (Tow Ways):
As the same as KWS-B series.
7. Microcomputer & Indication Light:

A. Overload warming signal: LED light will stay on for 2 seconds.
B. If no loading or counter wheel fault for the film roller or is not installed in place signal: LED light is on all the time.
C. The LED will flash when battery is in low voltage.
D. Restarting interval (5 seconds) to avoid waste.
8. KWS-C1 Button
9. KWS-C3 Point Color Light Button
10. KWS-C2 Ring Color Light Button
-
Specification:

Material: ABS
Service Time : Five year above
Power Supply:
Recharge Battery or By AC/DC Adapt directly
Adapt Input Voltage: AC 100-240V
Output Voltage: DC 7.2-6V
Charge Output Voltage: DC 6V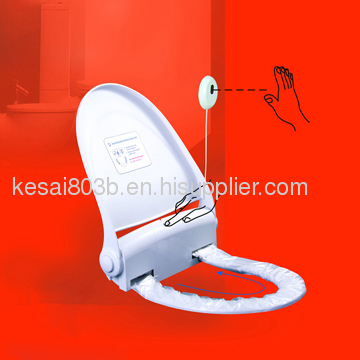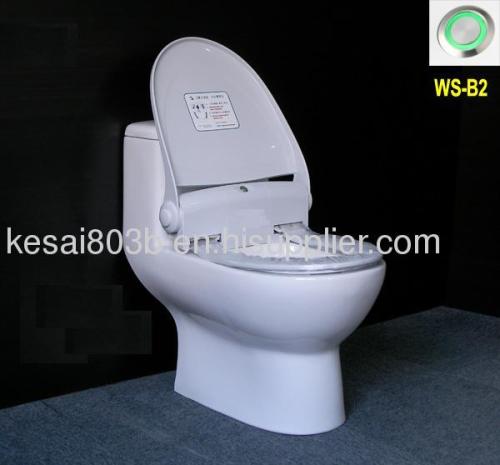 Packaging Details
Small Packing:
1PC/CARTON
G.W/N.W: 4.25KG/ 3.57KG
Package: 460mm*160mm*560mm
20 container: 520PCS
Big Packing:
5PCS/CARTON
G.W/N.W: 23KG/17.84KG
Package: 825mm*470mm*570mm
20 container: 520PCS